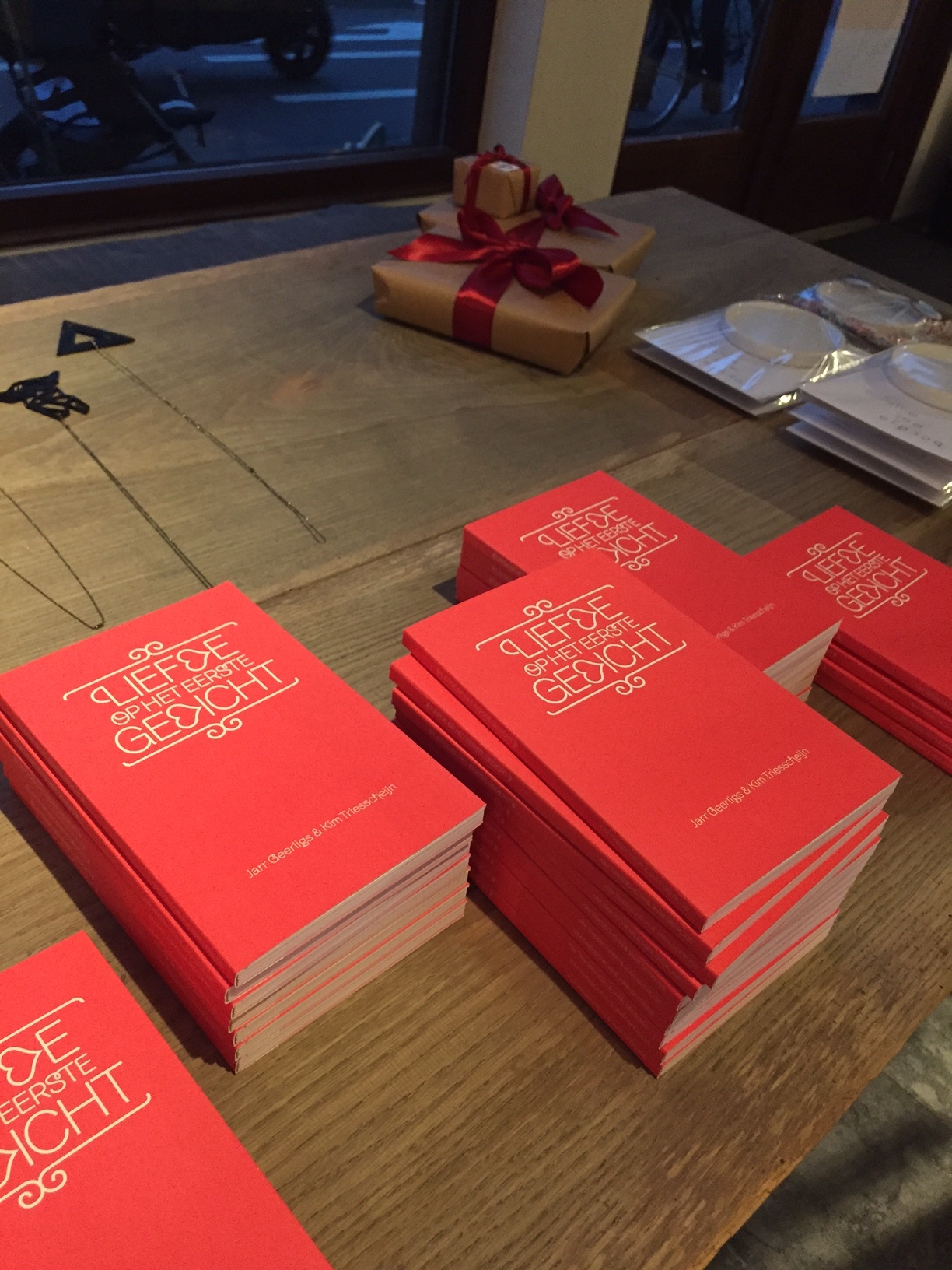 POETRY NOVEL & PERFORMANCES : LIEFDE OP HET EERSTE GEDICHT
A small bundle about big love. Because love keeps everything going and ultimately everything revolves around love. Whether that is the love of your life or the love for a beetroot. Written, illustrated, published and performed throughout the Netherlands by Kim Triesscheijn & Jarr Geerligs.
ASSIGNED POEMS
Often I create poems in assignment. As a present for people getting married. For brands. For performances in a special theme. Here some examples.
SPOKEN WORD: THE RESIGNATION SPEECH (CARRE, DE LA MAR a.o).
A 4" Spoken Word performance, performed amongst others in front of 1600 people at the famous Carré Theatre in Amsterdam and later in De La Mar Theatre. Developed as a part of Thank God it's Monday, a theatre event celebrating work as being life art.
I walk up to the stage with a resignation letter. The resignation appears to be not about a job, but about saying goodbye to yourself, to everything you keep yourself small with. And therefore it becomes an application for the biggest version of yourself.
PERFORMANCE & TVSHOW MORTIFIED (LIEF DAGBOEK, NPO1)
"Are you crazy?!" Reading out loud of my diary of when I was 16 years old, on a full stage at Panama, Amsterdam, broadcasted on National television. Yes, crazy and mortified… but hey, this is what "owning our stories" means. Practice what you preach, right?!